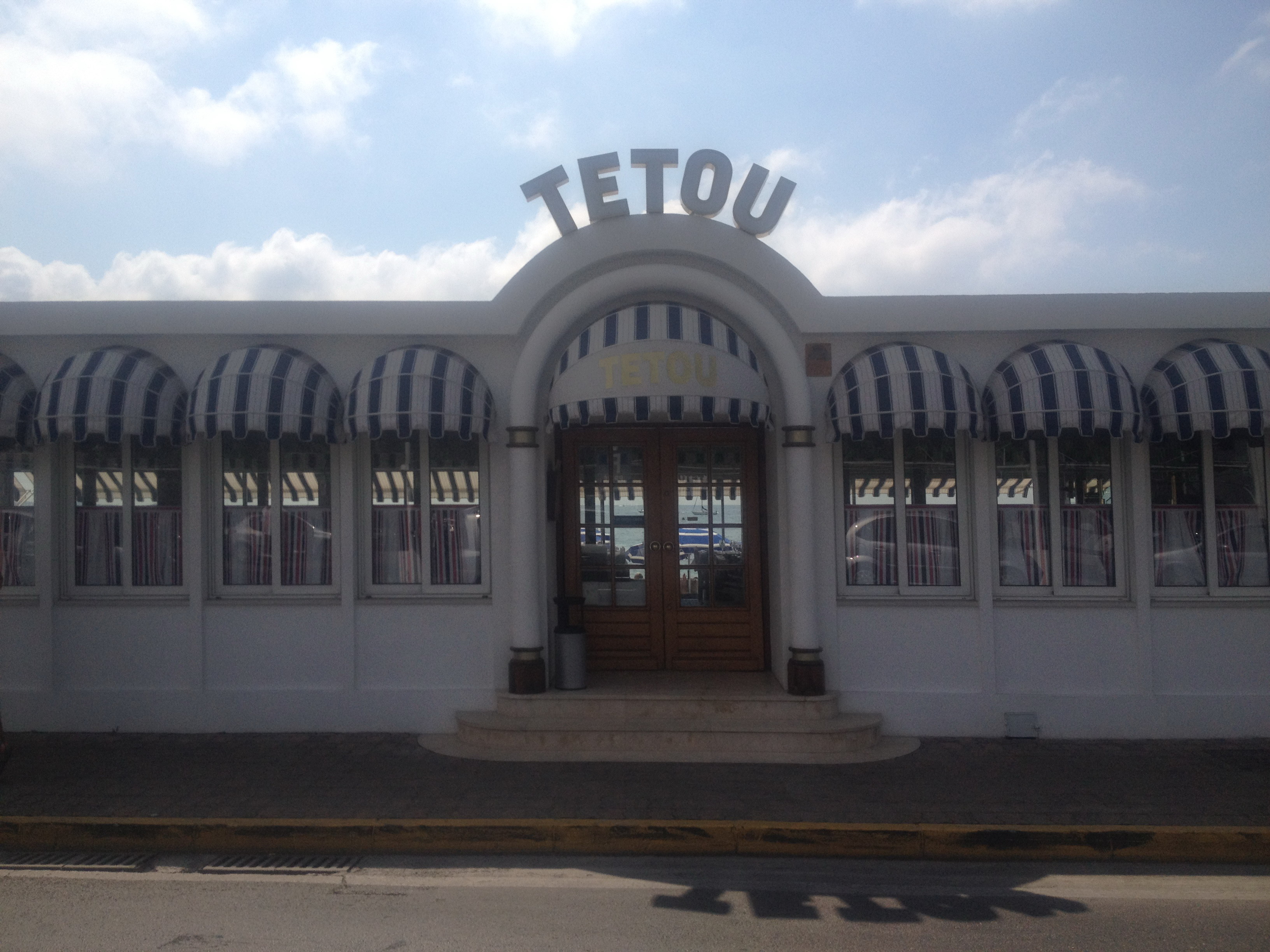 Le restaurant Tetou à Golfe Juan est selon l'avis de plusieurs critiques gastronomique, le meilleur restaurant de poisson au monde!
A votre arrivée de croisière à Villefranche sur Mer, Nice, Cannes ou Monaco, réervez avec nous un Taxi privé, une voiture avec chauffeur ou Limousine qui vous emménera vers ce fameux restaurant!
Attention, il faut réserver parfois plusieurs mois à l'avance!
A nice Car, Limousine, Private Taxi with a nice driver is waiting for you at the arrival quay of Cruise Ships in Villefranche sur Mer, Cannes, Monaco even at your arrival at Nice Airport .
You have chosen to have lunch in the best world's fish restaurant on the Côte d'Azur whose name is TETOU , you want to discover their legendary « Bouillabaisse »!
TETOU was opened by Ernest Cirio in 1920 and has been owned and run by the same family ever since.
Famous for hosting celebrates ranging from; Robert De Niro, Mick Jagger, Francis Ford Coppola, Diane Kruger, Bruce Willis, Clint Eastwood, Brad & Angelina during the recent Cannes Film Festival and TETOU has also hosted another living legend Sir Sean Connery.
We choose for you a perfect service Limousine Car with driver to take you from Villefranche sur Mer, Cannes, Monaco to TETOU Golfe Juan Côte d'Azur.
To have lunch or dinner at Tetou Golfe Juan you need to book sometimes several months in advance.
Ask us a quote for a private Taxi, Limousine to go at Tetou from your cruise ship in Villefranche sur Mer, Cannes, Monaco.